What Are Your Social Media Plans For 2016?
The modern online marketing sphere is increasingly embracing social media as a vital component to get more quality traffic, leads, and conversion. In addition to this, social media helps you in successfully making your content viral and build brand awareness in front of relevant audience. With a huge percentage of internet surfers having a social media account, your company might be missing out on the golden opportunity to achieve it's goals with the power of social media.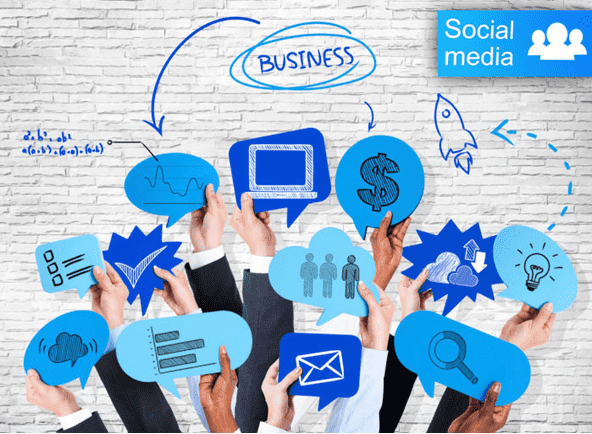 While your company might be creating company pages on Facebook and Twitter, if you are seriously looking for growth on social media, you will also have to consider the current trends. Here are some social media trends that will help a social media marketing agency ensure that their clients stay in line with competition, and also overtake them if you have something great to share.
Videos :
The social sites pages of some of the major brands have been going vibrant with videos. In addition to the product, service, or brand specific videos, experts predict that spherical videos are all set to gain momentum in the coming months.
Spherical videos are shot using 360-degree camera technology and its the same that Google employs in Google Maps. So, this is going to enable your audience to switch the perspective by dragging the screen in whichever way they like. This kind of videos are the best options for real estate online marketing, or even displaying factory or workplace environment.
eCommerce On Social Media :
Social media, undoubtedly is a great platform for interacting with the audience in real time, however marketers often face the challenge to get the audience to their website.
Businesses could overcome this challenge with the help of commerce which has taken wave very quickly, enabling users to purchase directly from the social media page.
In an effort to boost sales, most of the companies have now started incorporating the "Buy Now" button that enables quick purchase for the users directly from the networking site.
Although Social Commerce could prove to increase your business' sales, there are certain challenges that marketers should be aware of. As social media users look forward to build relationship with a business by following them, they might get turned away on sensing promotional or marketing attempts.
Slide Shows :
LinkedIn has become one great hangout place for all professionals who are looking forward to expand their business network. However, since it bought SlideShare, it has given a great platform to all the professionals to share their content online.
Not only can marketers upload their PowerPoint presentations, videos, infographics and Word documents, but they can also download resources created by experts in their industries. Further, SlideShare is a great source for novel content marketing ideas to help your small business stand out from the crowd.
Paid Ads :
Aren't you considering Facebook's paid advertising program yet? Though Facebook has enabled businesses to promote the products and services in the news feed, the policy is changing.
The new Facebook algorithm is all set to limit the display of organic promotional posts that was facilitated to brands, as user's find them interruptive in the news feed. If you are looking to continue growing the Facebook presence, you will have to participate in the advertising program.
Instagram Looping :
Instagram will be the top choice for photo sharing. However, research suggests that Instagram will continue to influence the micro-video sphere in the future.
Viewers will be able to make a purchase of the products or services they see on videos, by clicking on the link given in the video. Since, Instagram is running videos on a loop, the users will not have to click the button to watch these videos. Marketers are at an advantage with this feature as they could increase their reach and show something more exciting and different to the customers.
Real-Time Social Media Marketing :
Those who know their social media marketing basics, will swear to the fact that building a brand is not just about selling products, but it is all about forming true connections with the customers. Companies do real-time social media marketing to create time-specific messages that are relevant to the current developments and events. Not only will this help in improving the visibility, but it will also help the company establish the presence in their follower's lives.
In order to get the best results, marketers should make use of the recent issues and updates that are of interest to the audience and comment on them. Businesses have reportedly admitted that with the help of real time social media marketing, their marketing efforts have helped them in achieving their goals.
Author Bio: Daniel Clark is a blogger and works with Clickmatix, a social media marketing agency helping clients achieve their business goals through social media platforms.