Ways That Businesses Can Upgrade Their Background For The Holiday Season

"Importance of Adding Holiday Content and a Background To A WordPress Website"
During the holiday season from Black Friday to Christmas, retailers add images, such as Christmas trees, to their website to draw internet users to their website. Some firms, however, do not update their website background so that they can attract additional website visitors, such as people who are stressed during the holidays. Contrarily to this situation, small businesses can attract these internet users by adding a holiday background, such as holiday text and images, to their website that makes those people feel like they are entering a warm and friendly atmosphere ("Lou. November 5th, 2013, 4:53 pm.").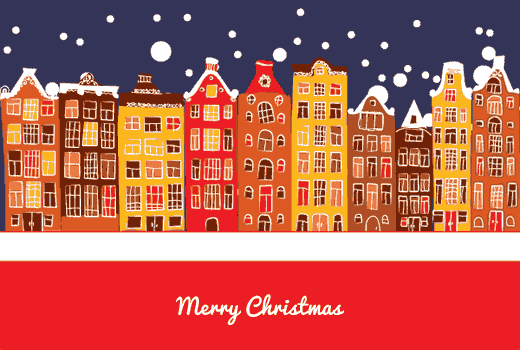 "Holiday WordPress Plugins"
WordPress offers plugins that small businesses can use for adding a holiday background to their website if they have a WordPress website. Some of these plugins include:
Xmas Lights-Allows a website to display Christmas lights ("Barron and WordPress.org. December 17, 2014.")
Christmas Greeting Cards-Add a custom design to a Christmas card that a website should display ("Barron, Envato Pty Ltd, and CodeCanyon. December 17, 2014. 2015.")
GC Message Box-Create a message wishing website visitors a happy holiday and use colors, such as red and green, in message ("Barron and WordPress.org. December 17, 2014.")
"Conclusion"
Small businesses should have plugins on their WordPress website that allow them to display holiday content and a holiday background on their website. In this way, they can welcome internet users to their website and show to customers that they are passionate about helping them with their Christmas needs ("Lou. November 5th, 2013, 4:53 pm."). If an entity needs help adding a plugin to their website that places holiday content that their audience likes on their webpages, then they should contact Solutions Resource. That way, Solutions Resource can install those plugins on their website in a timely manner. Finally, these entities should visit Solutions Resource's website at https://solutionsresource.com/ to learn about Solutions Resource's web development services and to contact the company.
"References"
"WordPress Christmas Plugins That Will Add Holiday Cheer To Your Website" by Brenda Barron. Elegant Themes. December 17, 2014. Retrieved Tuesday, November 24, 2015. Web ("http://www.elegantthemes.com/blog/resources/wordpress-christmas-plugins")
"Holiday Marketing Tips and Ideas for Small Businesses" by Susan Lou. ThriveHive. Tuesday, November 5th, 2013, 4:53 pm. Retrieved Tuesday, November 24, 2015. Web. ("http://thrivehive.com/holiday-marketing")
"Christmas Greeting Cards" by Envato Pty Ltd and CodeCanyon. 2015. Retrieved Wednesday, November 25, 2015. Web. ("http://codecanyon.net/item/christmas-greeting-cards/6285839 WT.oss_phrase=holidays&WT.oss_rank=20&WT.z_author=FantasticPlugins&WT.ac=search_list")
"Plugin Directory GC Message Box" by WordPress.org. Copyright Date Unknown. Retrieved Wednesday, November 25, 2015. Web. ("https://wordpress.org/plugins/gc-message-box/")
"Plugin Directory Xmas Lights" by WordPress.org. Copyright Date Unknown. Retrieved Wednesday, November 25, 2015. Web. ("https://wordpress.org/plugins/xmas-lights/")
Author: Tyler Nelson-Administrative and Marketing Intern At Solutions Resource, LLC