Benefits Of The WooCommerce Plugin

"Introduction"
Small businesses should have the WooCommerce plugin installed on their WordPress e-commerce website. For example, this plugin increases the number of e-commerce operations that their WordPress website can perform ("Garst. June 30th, 2015."). Lastly, organizations can use this plugin to create an e-commerce WordPress website that attracts their audience ("Joe. June 2, 2014.").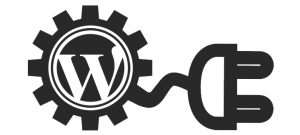 "Features of WooCommerce Plugin"
Small businesses receive several benefits from the WooCommerce plugin:
No financial cost to use the WooCommerce plugin including some of its extensions ("Joe. June 2, 2014.")
Receive money from customers ("Joe. June 2, 2014.")<l/i>
Products that customers order can be tracked and received ("Joe. June 2, 2014.")
"Implications For Solutions Resource"
Entities should contact Solutions Resource if they want their WordPress website to have a WooCommerce plugin. That way, they can have Solutions Resource place the plugin on their website. Finally, organizations should visit Solutions Resource's website at https://solutionsresource.com/ so that they can learn about the enterprise's web development services and determine how to contact the company if they want to learn about the firm's web development services.
"References"
"Which Is The Best eCommerce Plugin For WordPress?" by Joe. DesignWall. June 2, 2014. Retrieved Wednesday, October 7, 2015. Web. ("http://www.designwall.com/blog/best-wordpress-ecommerce-plugin/")
" 25 Must Have WordPress Plugins To Grow Your Small Business" by Kim Garst. Boom Social. June 30th, 2015. Retrieved Wednesday, October 7, 2015. Web. ("http://kimgarst.com/25-must-have-wordpress-plugins-to-grow-your-small-business")
Author: Tyler Nelson-Administrative and Marketing Intern At Solutions Resource, LLC