Importance of Having An App For Your Business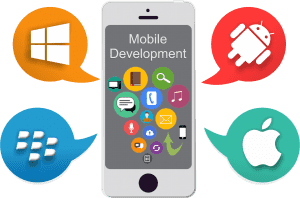 "Importance of Having An App"
Donovan Neale-May, executive director of CMO Council, IDC, and Chad Pollitt of Kuno Creative point out that in October 2011, the number of times that an app was placed on a mobile device was 10.9 billion ("2016. and Pollitt and IDC. Tuesday, October 25, 2011"). This means that a lot of people downloaded apps onto their mobile devices. As a result of this trend, small firms must have an app for their operations.
"Additional Benefits Of Having An App"
There are a large number of reasons for why small businesses should have an app:
Customers can receive coupons and discounts from a firm through an app ("Thompson. November 4, 2015.").
Provide quick high quality service to customers and potential clients. These internet users could receive an answer to their questions through an app. ("Lopez. July 28, 2015.").
Provide an effective way for an internet user to schedule an appointment with an organization. Appointments can be
booked with an app ("Lopez. July 28, 2015.").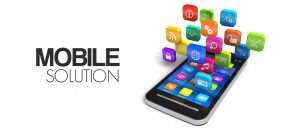 "Conclusion"
Small businesses should contact Solutions Resource if they need a mobile app created for their operation. That way, those audiences can receive a mobile app from Solutions Resource at a price that they can afford. Additionally, small firms can receive an app for their operations from Solutions Resource in a timely manner. Therefore, those markets should visit Solutions Resource's website at https://solutionsresource.com/ to contact the company and learn about the firm's mobile app development services.
"References"
1.) "Mobile Marketing Facts & Stats" by Donovan Neale-May. CMO Council. 2016. Retrieved Friday, February 19, 2016. Web. ("https://www.cmocouncil.org/facts-stats-categories.php?view=all&category=mobile-marketing")
2.) "Why Small Businesses Should Have Their Own Mobile Apps" by Jose Lopez. SmallBizDaily and GrowBiz Media. July 28, 2015. Retrieved Friday, February 19, 2016. Web. ("http://www.smallbizdaily.com/small-businesses-mobile-apps/")
3.) "Why Does Your Business Need A Mobile App?" by Melissa Thompson. Small Business Trends LLC. November 4, 2015. Retrieved Friday, February 19, 2016. Web. ("http://smallbiztrends.com/2015/11/business-need-a-mobile-app.html")
4.) "15 Mobile Marketing Statistics Every Marketer Should Know" by Chad Pollitt and IDC. Kuno Creative. Tuesday, October 25, 2011. Retrieved Friday, February 19, 2016. Web. ("http://www.kunocreative.com/blog/bid/66405/15-Mobile-Marketing-Statistics-Every-Marketer-Should-Know")
Author: Tyler Nelson-Administrative and Marketing Intern At Solutions Resource, LLC