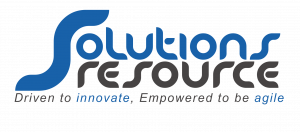 FEATURED PROJECTS
Bexco Capital Website – https://bexcocapital.com/ A website that showcases the company's services
and featured investment opportunities. This website contains blogs and news, content management, inquiry assistance, informational content, and delivered technical and maintenance support.
National Books Development Board Website – booksphilippines.gov.ph/ This website is designed to help build the book publishing industry and to promote quality produced books for local and international markets. Contains, featured events, articles and catalogs, inquiry assistance, social media integration, content management and delivered technical and maintenance support.
eTURO Website – ehealth.ph/e-turo/ Developed an information gateway, a community-based
approach in generating and publishing information services such as health facility registry, learning modules, government policies, health industry information, board discussions and forums, featured news and catalog, and Live Streaming.
Philippines Asian News – https://new.philippineasiannewstoday.com/ Philippine Asian News Today and Philippine Showbiz Today are the flagship publications of ReyFort Media Group. A media company that has TV show, and print publications focused on Filipino Canadians in Western Canada. We redesigned the website's interface and layout, delivering newspaper website built on WordPress, social media marketing and online flip version of print publications
Incognito Software Systems – https://www.incognito.com/ Software company based in Canada providing service orchestration software and services solution for next generation broadband experience. We delivered Advance troubleshooting experience for customer success. Integration with Zendesk Customer Portal for providing tech support, knowledge, and expertise via subscription.
TV5 Network Website – https://tv5.com.ph/ A Philippine network website where people can watch their live broadcast, latest news updates, entertainment and sports. Integration of WordPress CMS in TV5 website to other branch sites. Easy integration of social media (Facebook, Twitter, Youtube).
Seattle Humane Website – https://www.seattlehumane.org/ This website focuses on promoting animal care, animal adoption, informative welfare. We delivered a web application intended to reach various animal lovers all over Seattle, a mobile responsive website, integration with the pet adoption database and content management.
Neposmart Website – https://neposmart.com/ An informative website that showcases the products and services of Neposmart. We designed and built the website on Neposmart's brand DNA. It included informational videos that had deeper explanations about the different products that delivered high-level insight to customers. Contains user responsive design, informational content, e-commerce strategy, video streaming and content management.
eHATID LGU Website – http://ehatid.ehealth.ph/ This web application is an Electronic Medical Record (EMR) system that can function offline. It aims to conveniently provide analytical information about the health status of the local area users. We delivered paperless data collection, records management, notifications and alerts, website design, development and support.